Job Offer - Hebrew Speaking Technical Service Representatives
Dátum: 2018. január 04. csütörtök, 13:47
Rovat: Pénzvilág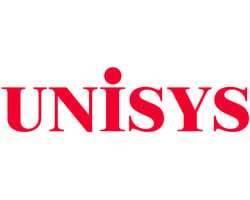 Position Summary/Responsibilities
Would you like to:
- Use your language knowledge on a daily basis?
- Deal with IT?
- Join a multinational company?
- Be part of our football or basketball team?


Qualifications
Do you have:
- Close to native Hebrew knowledge?
- Good knowledge of English?
- Good problem-solving & excellent communication skills?
- Knowledge of basic applications & software?
- Are you willing to work between 5.00 am and 8.00 pm from Sunday till Thursday?
If the answers are YES, check what we can offer you:
- Language bonus eligibility
- Multinational team
- Subsidized language courses
- Flexible working hours
- Internal opportunities
- Competitive salary package
- Modern office in the city center

"If your wildest dream and ambition is to work in a multi-cultural environment where individuals from various corners of the world merge into energetic and highly professional teams – then Unisys is a place for you!

Company Information
Unisys is a global information technology company that works with many of the world's largest companies and government organizations to solve their most pressing IT and business challenges. With more than 20,000 employees serving clients around the world, Unisys offerings include cloud and infrastructure services, application services, security solutions, and high-end server technology.

Apply here: https://jobs.unisys.com/?_3x13753300Z18U11Ke464f080-0f54-457f-8c68-fc25501439f1&offerid=17893